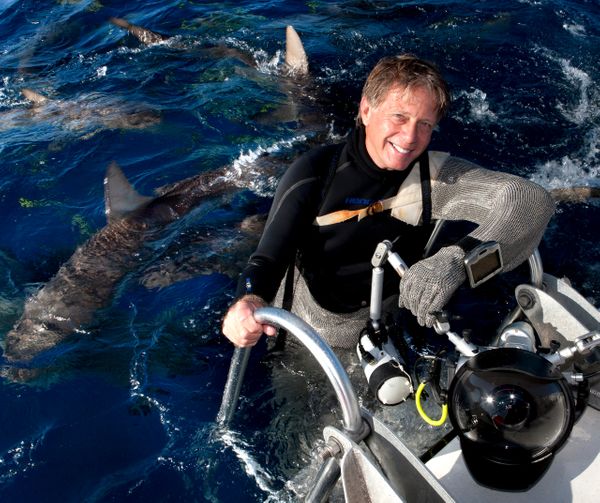 ABOUT STEPHEN FRINK
Stephen Frink is among the world's most frequently published UW photographers, with a career spanning four decades. He arrived in Key Largo, Florida Keys in 1978 to open a small studio, primarily renting underwater cameras and processing E-6 slide film; but he soon began to receive assignments to photograph and write articles for the consumer dive publications of the day. He worked as a photojournalist for Skin Diver magazine for 17-years, covering much of the Caribbean, Bahamas, and Florida Keys for the publication. Subsequently he worked as the Director of Photography for Scuba Diving magazine. Most recently, and for the past 10 years, Stephen has been the publisher of Alert Diver Magazine, a beautiful coffee-table collectible magazine for the members of Divers Alert Network.
Stephen teaches a Master class in underwater photography each summer in his home waters of Key Largo, Florida, and offers a few personally escorted underwater photo tours each year. Clients for assignment photography over the past 4 decades have included Scubapro, Victoria's Secret, Aqualung, Oceanic, Canon, Nikon, Mercury Marine, Jantzen, R.J. Reynolds, Henderson Aquatics, American Express, Hanes, and Club Med. Rolex Watch Company has also engaged Frink for both endorsement and product photography.
Other Frink enterprises include a dive travel company, WaterHouse Tours, and a stock photo agency, Stephen Frink Collection. When not on location in some tropical dive destination he divides his time between homes in Key Largo, Florida Keys and Rougemont, NC.